Cookies.
Who does not like cookies?
What if I tell you that there is a recipe for 'super' cookies.
The cookies, that will not be just tasty and healthy but will fill you with energy and all necessary nutrients and minerals.
Let me introduce you to the healthy Paleo granola cookies.
So how are these cookies different from ordinary granola bars that are advertised as a healthy snack too?
Well, if you read the label on these granola bars, most of them contain sugar, wheat, and some other 'goodies' that are not beneficial to our health.
On the other hand, the healthy granola cookies are grain free, dairy free and low carb.
This recipe is suitable not only for the paleo diet but also for other low carb diets.
Searching For a Snack?
Does your inner voice talk to you to go and grab something especially when you are bored, or may be stressed or for some other reason, even though you ate like an hour ago and should not be hungry?
For some reason, a lot of us struggle with that inner voice, especially when we start a diet.
The problem is not even with the inner voice itself but with us wanting to grab something that we know we should not have.
Whenever you reach after the junk food have you ever had a thought that it would be a just one-time thing and tomorrow would be another day?
And we all come to the point that one-time thing transfers to the next day and so on and so forth.
So basically once we start cheating during the diet it is hard to go back on track.
Now, what if you have a cheat meal that will not only satisfy your reaching-for-a-snack inner voice but will also provide you with maximum health benefits?
Granola cookies contain a lot of seeds and nuts that are able to satisfy your hunger cravings and add energy.
Great Boost For Before And After Exercises
If you go to the gym or do exercises at home you probably know that it is recommended to eat a complete meal containing protein, carbs and fat 2-3 hours before your workout.
But sometimes you just do not have that option.
Healthy granola cookies will work great as a pre-workout meal as it contains all 3 recommended macronutrients (carbohydrates, protein, and healthy fats).
Grab a couple at least 30 minutes prior to your workout to boost yourself with energy.
Also, you will get the best result out of your workout if you eat something containing protein and carbs right after your workout.
After intensive exercises, your body needs to recover your muscle protein and rebuild its glycogen stores.
Eating the mix of protein and carbs will help your body to get it done faster.
Granola cookies contain all you need to help your body to recover muscles and get fit faster!
A Ton Of Healthy Benefits In Just One Cookie
Granola cookies are loaded with nuts and seeds that will not only help you satisfy your hunger or prepare and recover your muscles but will also add nutrients, minerals, and vitamins to your body, for example:
Almonds contain over 20 essential nutrients including the natural antioxidant,
Vitamin E, fiber, heart-friendly fatty acids and protein, smaller amounts of Vitamin B and minerals.
It helps prevent certain types of cancer, helps in weight loss, keeps your heart strong, helps build strong teeth and bones, may slow the process of Alzheimer's.
It contains Iron, Vitamin C, Calcium etc.
Consuming coconut oil can help with the weight loss, boost your immunity, may give an athletic boost, contains beneficial iron and fiber, make your hair shine.
It is rich in Omega-3 (938% of the daily norm in just a 100g!), Thiamine, Vitamin E, Iron, Magnesium, Manganese.
The flaxseed helps reduce inflammation in the body, normalize blood sugar level, reduces the risk of cancer and cardiovascular diseases, helps maintain healthy skin and bones.
Sunflower seed
It contains Vitamin E, copper, Vitamins B (thiamine, phosphorus, selenium).
The sunflower seed reduces the risk of heart disease, helps support thyroid function, reduces the risk of cancer, helps prevent osteoporosis, bone loss and muscle cramps, balance blood sugar levels, helps maintain skin health.
Pumpkin seed
It is rich in Vitamin E, Magnesium, Manganese, Zinc.
Pumpkin seed reduces the risk of heart disease, reduces the risk of cancer, helps control blood pressure, regulate blood sugar levels, helps maintain healthy bones, improve sleep.
It contains Omega-3 and Omega-6 fats, Manganese, Vitamin E, Magnesium, Phosphorus, Zinc.
Hemp seed reduces arthritis and joint pain helps with the weight loss, improves digestive health, helps maintain healthy hair, skin, and nails, improve heart health, prevents cancer.
Customize Add-Ons Based on Your Taste
The beauty of this recipe is that you can customize these cookies based on your preferences by adding or removing some add-ons.
You can also use whatever seeds you have in your pantry and play with different ingredients and find your way to make this recipe perfect for you.
Use the recipe provided below as a template.
Play around with the ingredients and find your perfect healthy granola cookies!
Healthy Paleo Granola Cookies Recipe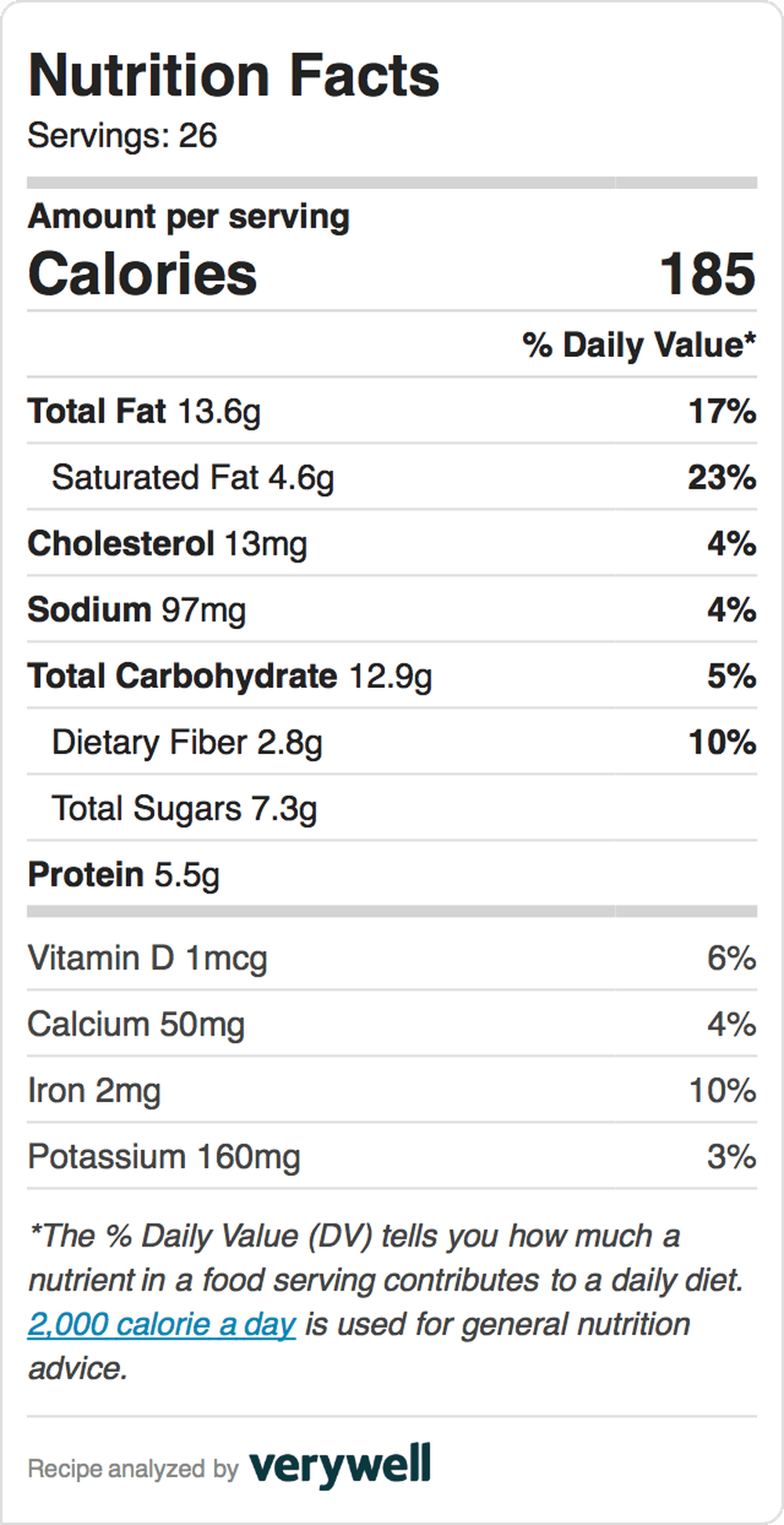 This healthy granola cookies recipe is grain free, dairy free, low carb and suitable for paleo and low carb diets. You can customize your granola cookies by switching add-ons based on your taste preferences.
Ingredients
Main ingredients:
2

cups

of almond meal

1

cup

of raisins

0.5

cups

of coconut oil

melted

0.5

cups

of maple syrup

2

eggs

1

tbsp

of cinnamon

1

tsp

of baking powder

1

tsp

of salt
Add-ons:
0.5

cups

of milled flaxseed

0.5

cups

of sunflower seeds

roasted

0.5

cups

of pumpkin seeds

roasted

0.5

cups

of shelled hemp seeds
Instructions
Preheat oven to 325F (165C)

In a small bowl beat the eggs with maple syrup. Add coconut oil to the mixture

In a medium bowl mix the almond meal, baking powder, and cinnamon

Add wet mixture to the dry one and combine well

Add add-ons ingredients and combine well

On a parchment-lined baking sheet, form little balls with a teaspoon or ice cream spoon. Press the balls with your fingers to form the form of the cookies

Bake for 15 minutes or until golden brown

Allow cookies to cool and serve
Recipe Notes
Tip: dip teaspoon and your hands into cold water so the dough will not stick to your hands.

Enjoy!